The Disney Social Media Moms Celebration, which I previously wrote about here, is the highly anticipated, invitation-only conference/celebration for members of a wide cross-section of the blogging and social media communities. This year's DSMMC was held in early May.

Building on the success of that event, Disney is taking the show on the road, hosting abbreviated versions of this social media celebration in four cities throughout the late spring/early summer: New York, Washington DC, San Francisco, and Seattle. These "On the Road" celebrations are invitation only, just like the annual event.
I was thrilled to discover this in my inbox a few days ago: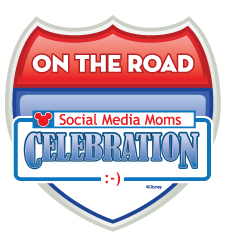 The event will feature dynamic speakers sharing their expertise in a variety of business and social media platforms, including blogging, marketing, publishing, and entrepreneurship- along with a heaping dose of Disney magic.

I am beyond excited to participate! This will be my first social media event/conference/celebration, and my first time attending an event hosted by Disney. In addition to the amazing program, I'll also get to meet several of the friends and colleagues that I've come to know through various blogging, twitter, and Disney fan communities. I'll be tweeting the experience, so please follow along with me. I also plan on a full blog report the week after the event.

Those interested in getting the inside scoop can also follow the official twitter feed at twitter.com/DisneySMMoms, and follow the hashtag #DisneySMMoms.

Have you been part of this exciting event in the past? Are you hoping for an invitation this year? Tell us about it in the comments…